A lot of men dream of having their own worksite at home so that they can learn to work as carpenters. However, most of them find it difficult in choosing to buy suitable tools. They are confused when they have to deal with so many things. Don't worry. In this article, I will introduce to you the most necessary tools you should have.
5 years ago, I was also in your case as present. I did not know what to choose and that was terrible for me since I had a not good start. However, my father was the right person that helped me select the least basic tools for my own worksites. It's very nice to share with you what I've got in this article so let's start now.
Types Of Tools For Home Working
Here is a full list of home tools that you should consult in to have a perfect jobsite.
A ladder can be used for many purposes. When we want to get something in high position, we will need to use the ladder to climb to that position. Or when we have to repair some furniture or the walls of the house, we will also need to use the ladder.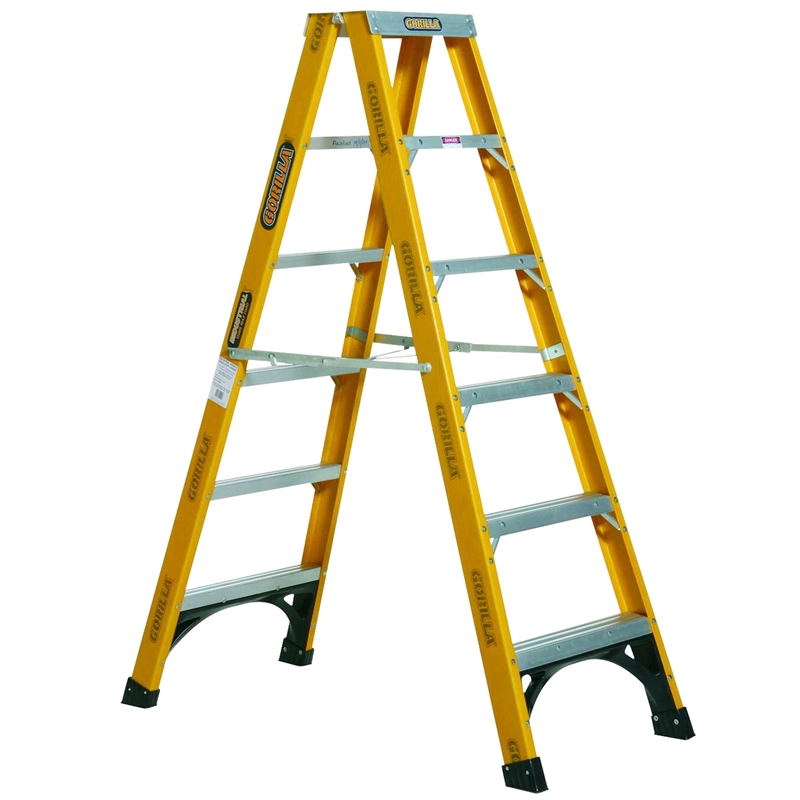 There are several ladders for you to choose but you should choose the safest one. There are a lot of people suffering from wounds due to their fall down from the ladder while they are climbing. You ought to choose the ladder which has two stands. The ladder can keep balance itself and you can absolutely climb to the high positions without anyone to keep the ladder sturdy.
Watering hose is very useful when you want to wash the garden or wash the jobsite. The hose is long and you can regard it is an extended pipe to help you bring the water to wash large space.
Wheelbarrow is very poplar and I am sure that almost all the families who have a jobsite at home have this wheelbarrow. The wheelbarrow is a type of carrier and stroller. However, it has only one wheel. It has two stands to help it stand sturdy on the ground. You will use it to carry some wood, some soil and any material you want. You can even use the wheelbarrow to move some small wooden furniture.
A socket set is essential in case you often repair household appliances and vehicles. This set helps you deal with many problems with the screws. The tools allow you to loosen and tighten the screws in a flexible and effective way without using too much effort. With this set, you will have full of tools for screw driving, loosening and tightening.
If you want to open a home woodworking jobsite, a tool box will be of the most importance. A tool box has almost all types of tools you will need, including pliers, rulers, tapes, screwdrivers and wrenches. These tools are all important for you.
The ohmmeter plays an extremely important role in measuring the voltage and having power check. Even though you do not have any worksite at home, you will need to use this device when it comes to checking the power. In particular, when you want to check the electric current, you will surely have to use an ohmmeter.
A small paint brush is very useful. It can help us in different work, not only in painting but also in washing. If you want to paint some furniture or some wooden products you made, using the paint brush will be very useful and you can control the intense of the paint color.
In addition, you can also use the dry paint brush to remove the dust and dirt on the wooden pieces which are not finished. The soft brush will not damage the products and also leave no scratch on the wood surfaces.
In addition to those tools, you can have some types of tools like sprayers, shovels, broom, types of rake and so on.
Some Notes When Choosing These Tools
For choosing to buy the tools mentioned above, you will have to remember the notes bellows.
Have a list of all the tools you are going to buy
Write down all the criteria for each tool
Have a strict budget plan for these tools
Choose the brands and stores
Buy in packs, not by separate items in different stores to have some discount
Remember to ask about the warranty for power tools
Bottom Line
These are nearly all the tools you will need for your woodworking jobsite. I hope that the information above will be enough for you to choose right tools. If you have any difficulty, you can contact me anytime.